WELSH SAFETY FIRM SETS SIGHTS ON PORT OF MOSTYN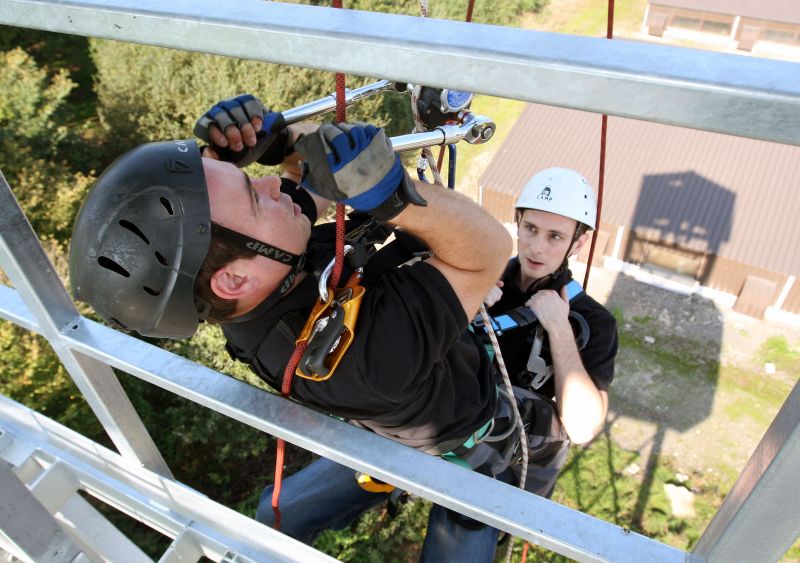 January 2014
South Wales based safety training provider Safety Technology Ltd, announced their plans to open a state-of-the art Wind Energy safety training centre in the Mostyn region this week.
With support from the Welsh Assembly Government, the RenewableUK and Global Wind Organisation (GWO) accredited training provider will be developing a new safety training facility on-site at the Port of Mostyn in North Wales.
This new centre will be equipped to offer the RenewableUK and GWO Basic Safety Training as well as hub rescue, advanced rescue and confined space training, and will play an integral part in the supply chain for the wind development programme in the neighbouring Irish Sea.
Located in a hub of offshore wind activity, the Port of Mostyn has hosted some of the country's major offshore windfarm construction projects and is currently the Operations and Maintenance (O & M) Base for RWE Npower's North Hoyle, Rhyl Flats and Gwynt-y-Mor windfarms.
Through working closely with local organisations and colleges, Safety Technology Ltd will be able to offer a full package of safety assistance to the surrounding wind farms, with services including safety training, equipment and H&S guidance.
Managing Director of Safety Technology, Bob Dickens, said on the recent news "Safety Technology is really pleased to become a significant part of the supply chain for the Wind Energy hub being established in North Wales at the Port of Mostyn.
The support from Welsh Assembly is particularly welcome and demonstrates the commitment to Renewable Energy in Wales and the continuing growth of our company."
The South Wales headquartered firm has already established regional Centres of Excellence for Renewable Safety in South Wales, South Shields, Great Yarmouth and the Republic of Ireland. This new facility will extend the reach of Safety Technology's training operations, and allow them to now cater for the safety requirements of wind farm owners and operators in the West of the UK.
For additional information please contact:
Katie Dawes, Safety Technology Ltd
Tel: 01873 840036
Mob: (0)7739 349244
Email: KDawes@safetytechnology.co.uk
Leading safety training specialist Safety Technology Ltd has announced their plans to open a new Wind Energy Safety training facility in the Port of Mostyn this week.
Safety Technology is a leading supplier of safety and rescue equipment, training and Health & Safety guidance for individuals working in the Renewables, Utilities and Telecom sectors. As a RenewableUK and Global Wind Organisation (GWO) approved training provider, they offer an extensive range of industry required safety courses to the Wind Energy sector, both onshore and offshore.
Safety Technology deliver their courses from a host of locations, including South Wales, South Shields, Great Yarmouth, Blyth, Republic of Ireland and Michigan, USA.